Bravo Every Moment With You
BRAVO&NEW has emerged as a leader in the Korean
and global sports marketing business through businesses
such as management of leading Korean athletes,
planning various sporting events,
broadcasting and licensing rights, and advertisement.

BRAVO&NEW will continue to grow and become the No.1 sports marketing
and communications company in Asia
Create a better and more exciting World through our sports content. vision
ASIA NO.1 SPORT BUSINESS
BRAVO&NEW envisions a new, wonderful World
filled with sports contents.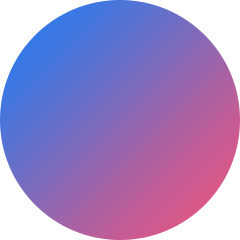 mission
We create new values
through connection



Based on
passion and creativity
we take on any challenge


Sports contents
will contribute to
happiness of individuals
in our society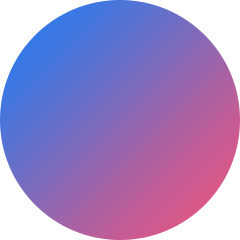 history
2015

Feb

Established SPORTS&NEW

2018

Jan

Signed contract as
Underdog Global Licensing Agency
(with Odolttogi)

Feb

Signed management contract with
Table Tennis Player Daeseong Cho
Won 2 gold medals and 6 silver medals
in Speed Skating
and Short track Speed Skating
at the Pyeongchang Winter Olympics
Carried out SPP project at
Pyeongchang Winter Olympics & Paralympics

Mar

Signed management contract with
Figure Skater Junhwan Cha

Apr

Signed management contracts with
Golf Players Jayeong Kim
and Jiyeong Kim
Signed contract with
The National Gallery,
a Korean licensing agency (with JELC)
Hosted LG ThinQ Ice Fantasia 2018
Hosted US LPGA Tour
Mediheal Championship

May

Signed management contracts with
Korean Curling team 'Team Kim',
Golf Player Taehoon Ok (with JELC)
and Cross Country Athlete Sin Euihyun

Jul

Acquired Billiards TV as a billiard channel
Signed MOU contract for
Marketing and Hosting of
2021 Volvo Ocean Race

Nov

Hosted Orange Life Champions Trophy Park Inbee Invitational

Dec

Signed management contract with
Golf player Jeongeun Lee, Arim Kim, Doyoung Park, Hyeran Ryu, Seungtaek Oh

2021

Feb

Launched Cento brand of premium billiards goods

Mar

Open Billiard goods sales site Bravob#

Apr

KBF Broadcasting Rights Partnership Agreement

Jul

Broadcast 2021 World 3 Cushion Grand Prix

2017

Jan

Changed name to
BRAVO&NEW

Feb

Signed management contract with
Golf Players Inbee Park, Soyeon Ryu,
Mijung Hur, Seunghyun Lee,
Kyujung Baek, Jihyun Oh, Taewoo Kim
Speed Skater Seunghoon Lee
Distribution of broadcasting rights of
2017 Sapporo Winter Asian Games and 2018 Jakarta Asian Games

Jun

Signed management contract with
Tennis Player Yubin Shin
and Ice Climber Hannarai Song

Aug

Plan and operation of
KLPGA Jeju Samdasoo Masters

Sep

Signed management contract with
tennis player Sujeong Jang

Nov

Signed management contract with
Speed Skater Minkyu Cha
and Jaewon Chung and Speed Skater Yejin Kim
Plan and operation of
ING Life Champions Trophy
Park Inbee Invitational

2019

Mar

Signed management contract with
Golf player Yujeong Son

Apr

Signed management contract with
Pro billiards player Dongkoong Kang and Hyungkon Kim

May

Signed management contract with
Pro billiards player Seonguk Oh, Hyunmin Seo, Keonhwi Cho, Jinpyo Hong

Jun

Opening PBA/LPBA Tour 2019/2020 Season

Jul

Signed management contract with
Pro billiards player Gayoung Kim and Sangwoon Ko

Aug

Signed management contract with
Pro billiards player Mingu Kang and Jeongju Shin

Oct

Opened BRAVO Carom Club GyeongJu branch

Nov

Hosted Orange Life Champions Trophy Park Inbee Invitational

Dec

Opened BRAVO Carom Club PBA square branch