business area
management

Manage the best athletes
in various sports
such as golf, curling,
ice skating, table tennis, and etc..

property

Exploring and expanding
in new sports businesses
such as ice shows,
billiards, and etc..

sports event

Plan and operate
major sport competitions
such as golf and develop promotional events.

sponsorship

Attract and discover sponsors
for sports stars,
sports organizations,
associations
and various sporting events.

media contents

Produce content,
distribute broadcasting rights,
and provide media consulting.

license

Perform brand licensing,
and development of
sports related products.

communication

Establish various advertisement
and communication strategies,
such as advertisement planning,
production planning,
and media planning,
for effective publicity.
organization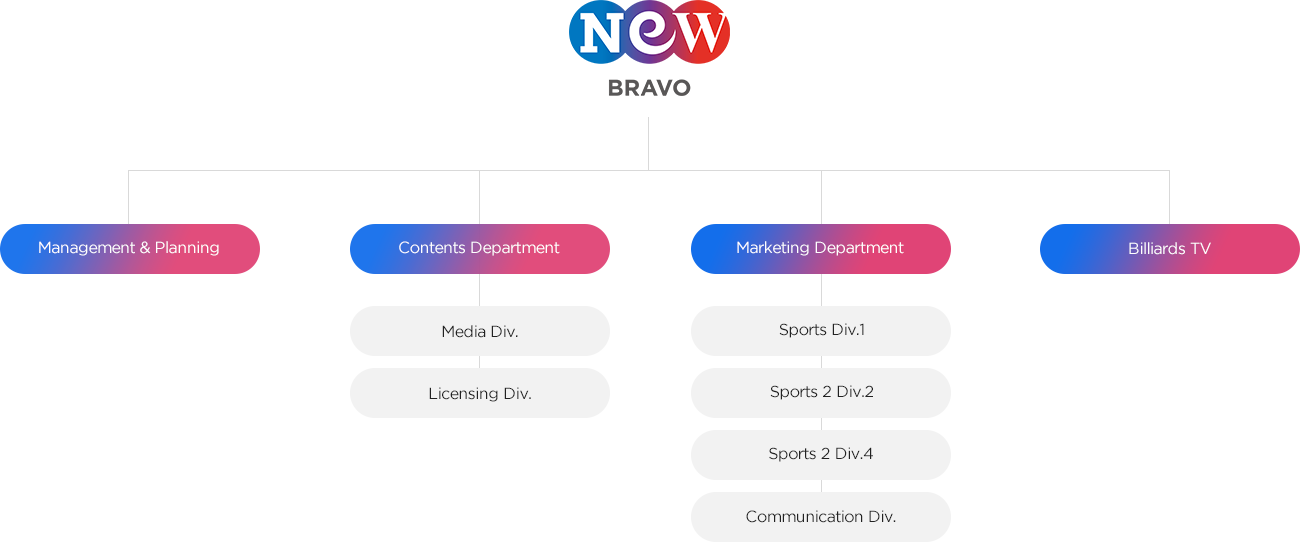 NEW BRAVO 1. 콘텐츠부문 : 미디어본부, 라이선싱 본부 2. 마케팅 부문 : 스포츠 1본부 - 스포츠 2본부 - 스포츠 4본부 - 커뮤니케이션 본부 3. 빌리어즈 TV